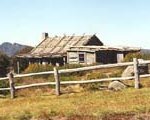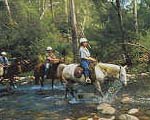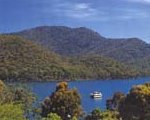 Bushwalking
If you are staying near Lake Eildon, there is a terrific 7km walk beginning (and ending) at the carpark at Wallaby Bay. The walk follows the edge of Lake Eildon to Cook Point and then ascends to Blowhard Spur. There are great views towards Mt Buller from the summit of Blowhard Spur.
For those seeking to explore the High Country, walk along the Australian Alps walking track in the Alpine National Park. The 6km walk begins at Wallaces Hut carpark, Bogong High Plains Road.
For those that don't mind a fairly steep and long climb (4 hours one way), walk along the trail to the summit of Mt Bogong. The walk begins at the Mount Creek picnic area. There are other walks in the area for those who don't feel up to the climb.
A great walk is the trail between the peaks of Mt Buller and Mt Stirling (2.5 hours one way). The countryside and views are truly amazing. For those that enjoyed 'The Man from Snowy River' the popular Craig's Hut is a short walk from the summit of Mt Stirling.
Hot Air Ballooning
Global Ballooning (Ph: 1800 627 661) offers 1 hour flights followed by breakfast.
Horse Riding
Horse Riding is a popular acitivity in the Mansfield and High Country Region. Try Watson's Trail Rides (Ph: 5777 3552) or McCormacks Mountain Valley Trail Rides (Ph: 5775 2886), both of which are located in Mansfield.
Adventure
For the adventurous, Mountain Adventure Safaris (Ph: 1800 642 234 or 5777 3759) offers organised abseiling, white water rafting or canoeing and mountain bike riding.
Wineries
Enjoy a relaxing afternoon at Delatite Winery, Stoney's Road, Mansfield (Ph: 5775 2922). The winery is open every day from 10am - 4pm.
Visitor Information Centre
Mansfield Visitor Information Centre
1211 Maroondah Highway, Mansfield
Ph: 5775 1464
Freecall: 1800 060 686